User:FallingMoonSinkingStar
Welcome! I am Dainin from the North American server, Jiwan. Some of you may know me from the Blade & Soul Roleplay site on Enjin. Previously, I worked on the now-defunct Blade & Soul Roleplay Wikia, but have since transferred to this Gamepedia wiki. Happy to help contribute here as I explore the world of Blade & Soul.
Gather lore in-game, archive it here, and eventually summarize it in tables and charts for easier reading and referencing.
Sample work: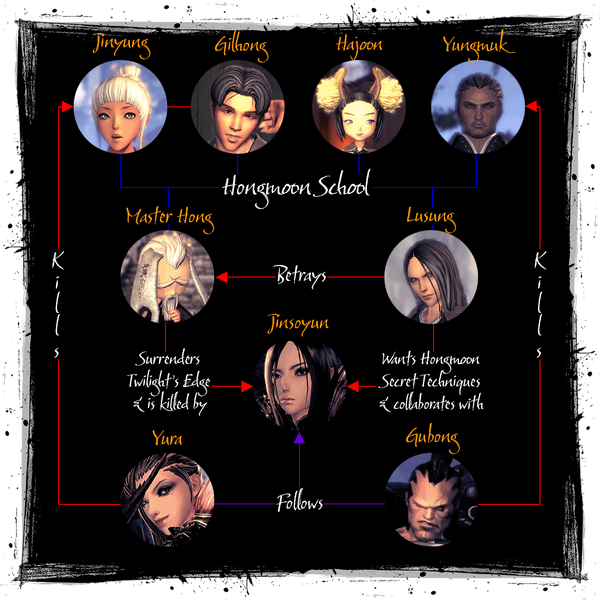 Currently Helping With Act 1: Into the Woods
[
edit
|
edit source
]
Quests
Locations
NPCs
I'll first be filling out essentials (infobox, description, dialogue) as I create new pages, then help fill out additional details later.